At Salon Sora, we love to make our clients look and feel like the best version of themselves. Nothing makes us happier than seeing our clients leave the salon radiating confidence and with a smile on their face, whether they've gotten their nails done or had a new hair cut from our Boca Raton, FL salon. The truth is, spreading love and happiness comes naturally to our team because it's one of our fundamental principals. We believe in the power of positivity. Each day that our door is open we strive to spread love within our Boca Raton salon and hope that it reaches far beyond our walls. In fact, we hope that you will feel inspired to spread some love of your own so that it creates a chain reaction. After all, big movements start with small steps and we all know we could use more love in the world these days.
Here are 11 ways that you can spread love to make the world a kinder, more loving place.
Give a stranger a compliment– Thoughtful compliments can make someone's day. Make it a point to give a compliment to three random strangers each day. Like their outfit or their new hair cut from our Boca Raton, FL salon? Say something! You will quickly learn that making a stranger smile not only brings joy to their heart but also to yours. You never know what a kind word can mean to someone in need of hearing it.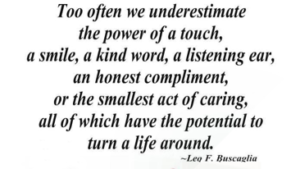 Donate your hair- Thinking of chopping off your long strands this summer? Consider donating your hair to an organization such as Locks of Love. This non-profit organization will transform your hair into a hairpiece for children under the age of 21 suffering from medical hair loss.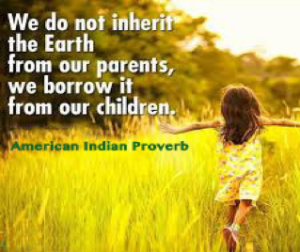 Reduce your carbon footprint- The earth is a whimsical place. We must all do our part in conserving the planet by taking strides to reduce our carbon footprint each day. Together we can make an impact to save our planet.
You can take simple steps to help Mother Earth by recycling, using reusable bags, and cycling to work. Find out what your carbon footprint is by taking this quiz and start making improvements to your impact on the planet today. We must preserve the planet for future generations. At Salon Sora we have started a recycling program in two ways. We have a refill program to refill a clients empty shampoo and conditioner bottles at 50% off retail price. This saves our clients money, keeps their hair cut from our Boca Raton, FL salon looking fabulous, and helps to reduce the amount of plastic going into our landfills.
We also recycle all our empty aluminum, glass, and plastic containers as well as all the foil we use for highlighting hair.
Foster a shelter pet- Many animal shelters and rescues run at/or over capacity. If you love furry friends consider fostering one in your home. This will give the animal a chance to socialize with people in a warm and comforting setting. The little fur ball may bring so much happiness to your home that you might end up keeping it. Even if you decide that that's not the best fit, you are still helping to save lives by fostering a pet in your home.
Donate your expertise- Are you a great cook? A dancing queen? An awesome knitter? Share your knowledge by teaching a class in your community. People of all ages can benefit from learning a new skill and you will have the opportunity to make an impact on someone's life along the way.
Bring some cheer to a friend- Do you have a friend that is down on their luck? Sometimes spending time with a friend will do wonders to help lift their spirit. Bring some cheer to your friend in need by treating them to a fun activity such as mini golf or an ice cream date.
Volunteer- Volunteering is a classic way to spread the love. There are numerous organizations that can use a helping hand. The best part is that you can donate as much time as your schedule allows. Not sure where to get started? First ask yourself what causes you are passionate about. Maybe it's the environment or the arts. Then, check out Volunteer Match, a website that can help you find a cause that's close to your heart in your area.
Plant a tree- Trees provide much more than shade. They produce oxygen and function as an air purifier. Plus, depending on what type of tree you decide to plant, it may also provide pretty blooms or fruit to eat. Before planting a tree, consider planting a native tree in your yard, or better yet—in an area that can use a little beautification. Make sure to get permission before you plant if you choose to plant the tree in a public area or property that is not your own.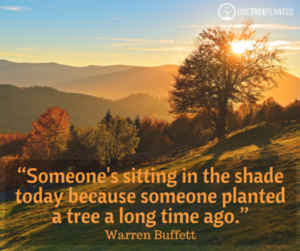 Start an urban garden- If you've been to the grocery store recently you know that the cost of produce keeps going up. By starting a community garden in a low-income area you can help local families have access to fresh vegetables that are nutritious and cost-free. By getting the community involved in the harvesting process, you will also help teach the local youth about agriculture and healthy food preparation.
Donate- There are many ways to donate. From donating time to items to money, find the one that works for you and get out there and do it. If we all do a little bit just imagine what we could accomplish.
Simply Smile- Smiling is free. It takes less than a second, yet the expression can impact someone in a way that lasts a lifetime. Spread love, one smile at a time.
How do you spread love? Let us know by commenting below!