With summer quickly approaching and the temperatures rapidly rising in South Florida, you may be finding yourself wearing the age old traditional ponytail. While there is nothing wrong with the hair pulled back the sizzling styles for this summer may get you out of the humdrum and into an eye-popping hairstyle revolution. Although the lilac- gray pixie colors may be rousing for an art director, this look may not be the perfect fit for those working in corporate America. Here are some provocative hairstyles for the working woman suitable for even the most conservative offices.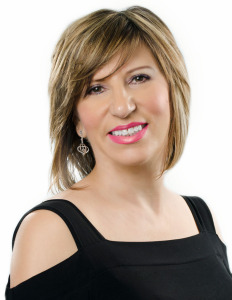 To Lob or to Bob? That seems to be the intoxicating hairstyle stirring fashion magazines around the country. Browse through Harper's Bazaar and Elle magazine and you'll find celebrities from Rihanna to Taylor Swift with these heart-stirring locks. Whether you either the lob or the bob this classic haircut is an excellent worn Beachy style or straight. This cut is an excellent choice for women working and entrepreneurs as it's simple to care for, while remaining conventional. Depending on the way you style, it's just right for the office or a fun night out on the town. One thing to note here, is this mindful cut is ideal for the weather of Boca Raton.
Despite the weather, if you are someone who works in an environment where you need to be more tactful, stay away from color such as the pinks, blues and greens, etc. While these new were shades are fun they may not be strategic in your career. Of course, this depends greatly on your work environment.
Next super cut to consider for executives would be the super short pixie. There are many variations with this type of style. Depending on your personality and your lifestyle, there is a pixie that's just right for you. Some modifications to this shorter cut include shaved sides, and even textures, long layers in the front with super short to shaved in the back. Speak to your stylist and show pictures of the cuts you like.  By giving examples of the shorter hair your salon professional will be able to consult you prior to going shorter. Remember, once you cut it takes a while to grow your hair, so this is semi-permanent. These short haircuts look fantastic for women wearing business suits, dresses and pants. On a side note, shorter hair means earrings and makeup. The best solution for living in our area, is to have hair that's easy to manage requires limited product and makes you stay cool in the heat.
The long shag is coming back, after its truancy which also makes an ideal style for those '9 to 5ers'. Whether your sporting a side bang, wispy bang or longer bang this is an ultra-sexy cut that can be worn in a number of ways. One hot trend for this type of style is to air dry with no product. Finding the perfect length for this long shag will be a matter of preference for those women who can't get away from you, their extensions this cut will keep your ability to wear your hair either way.
Long layers are the solution for this summer and those ladies crushing their career while keeping their long trusses. This look is also spectacular with a shorter bang. If you are looking to tone it down, consider pulling your hair back and wearing an ornamental headband. Celebrities such as Cheryl Tiegs and Jennifer Lawrence have all established this sultry look.
No matter if you go for a lob cut or want keep your hair longer we can help that's just right for you.
Book your appointment today!