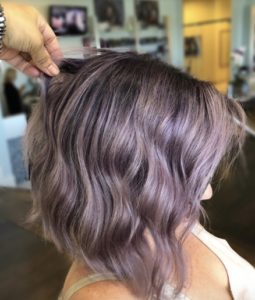 When it comes to beauty trends every season brings something new, especially this fall. In previous years, fall has been all about warm colors and makeup trends inspired by pumpkin spice lattes and pumpkin patches. While these trends are still around we're encouraging you to put your neutrals to the side. Fall  2018 is all about bold colors, luxe textures, and retro-inspired beauty. We've rounded up the fall beauty trends that we think are perfect for the fashion forward community in Boca Raton, Florida and are sharing them with you today.
2018 Fall Beauty Trends
Pop of color lids- Fall brings a palette of beautiful bright hues. When it comes to eye makeup this your chance to step outside the box. Key looks spotted on the runway were lilac lids, soft color washed lids, and two-toned eyeliner. If you're really ready to get festive, embellish your lids with rhinestones like the models at the Kate Spade runway show.
Soft Smokey eyes- If bold colors are not your cup of tea you'll be happy to hear that subtle smokey eyes are sticking around this season. The trend embraces matte creamy chocolate shades which look great on all eye colors. To really make your eyes stand out with a soft smokey eye make sure to define your lash line with eyeliner and apply a few coats of mascara.
Red lips- A rogue lip is a classic fall look. Add a little glitz to your red pout by highlighting your Cupid's bow with a golden highlight. Another way to modernize the red lip is by opting for a red lipstick with a glossy finish since glossy lips are in style at the moment.
Nude lips- If you prefer a subtle lip there's nothing wrong with rocking a nude lip this season. In fact bare lips were seen at many runway shows. The key to wearing a bare lip is to make sure that your lips are soft and smooth. You can achieve this by exfoliating your lips and applying a lip balm or gloss.
Two-toned French manicure- The Chic French manicure that we all know and love has an edgy new look this season. Instead of opting for the quintessential pink and white mani, ask your manicurist to replace the pink with a color such as cobalt, burgundy, or emerald green.
Short Hair- Short styles have been picking up momentum and there is no sign of this hairstyle going anywhere anytime soon. Think bobs, chops, and geometric cuts. If you're unsure what style is right for you, book a consultation with one of the stylists at Salon Sora and they will be happy to help you make the right decision.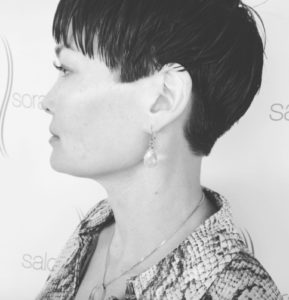 Middle Parts- If you've flipped through celebrity magazines lately, you'll notice middle parts all over the pages. A middle part helps to elongate the face and it's perfect for those with a round face. If you're wondering if this is the right style for you make sure to ask your stylist next time you're in their chair.
Hair accessories- It's time to dig up your 90's hair accessories because they're all making a comeback. This season you'll see everything from headbands to barrettes and to claw clips. Remember the comb headband? Yep, that one is back too!
What fall beauty trend are you looking forward to trying this season? If you're looking for inspiration, visit our Instagram page to see how our clients are embracing fall beauty in Boca Raton, Florida.