While daily cleansing of the skin can seem like you're properly caring for your skin, it can also be damaging.  Skin care products that have a lot of alcohol in them can be drying and cause the epidermis (outermost layer) of the skin to lose important nutrients that protect the skin.  This is one of the many reasons that you should have regular facials done.  Here are a few more secrets you may not have known about facials and wellness of your skin.
   Facials Rid the Skin of Impurities
   They promote the production of Collagen
   Your Skin Care Products Will Give You Better Results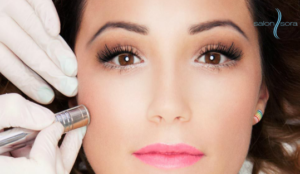 Facials are not only a great way to treat yourself by pampering but they're also necessary.  By getting a regular facial each week or every other week, you're ridding your skin's surface of any impurities. No matter how often you wash your skin, the environment has its way of causing nuisances like black heads, acne and wrinkles.  During the facial you can expect that there will be a deep cleaning that dives way down into the pores and eliminates all the dirt and debris that your skin has become used to.  Even things like second hand smoke from cigarettes can become clogged in your face, giving you a gray and dingy appearance.  You'll notice after having routine maintenance that your skin will appear brighter and with a dewy appearance.
As we age, our skin's collagen, producing elements slows down.  When the skin stops producing collagen, it becomes prone to wrinkles and discoloration.  Our esthetician will examine your skin type and any issues that you're experiencing and will recommend which products to use for boosting and recharging your skin's collagen. By doing this often you'll notice less and less wrinkles and fine lines.  You'll also see the skin's surface looking fresh and moisturized more often.
When it comes to your skin care products you are most likely the same as the rest of us.  You spend a lot of good money on what's in those jars, tubes and containers taking up space in your bathroom.  If you do spend a lot of money, then you'll want those products to work miracles.  Well the truth is they can't if you're not prepping the skin first.   You can get more out of your skincare products by getting services like Microdermabrasion to exfoliate and deeply clean the top layers of your gorgeous face.  What you're going to notice is that you'll spend less money on your face creams, because you won't need to be slathering these on all the time. Think of facials and microderm as a way of priming the skin's surface so that your lotion can sink into the places it belongs and not be left as an added layer of pollutants and left-over residue from your night serums, suntan lotions and whatever else may be lurking in your pores.
By making facials a part of your regularly improved routine for skin care, maintenance you'll notice a significant improvement, and guess what? You won't be the only one who will notice.
To book your facial with one of our certified estheticians please contact the salon.