It's officially back-to-school season. Whether you're a mom getting back into the school routine, a teacher, a college student heading back to class, or just a gal that has added traffic on her morning commute, we can all relate to the morning crunch to get ready. It seems like no matter what time you set the alarm clock for it's always a struggle to get out of your cozy bed, right? The challenge that most of us face is hitting snooze for an extra 15 minutes of sleep or using that time to get ready in the morning.
Which one do you usually pick?
If you chose to hit the snooze button, but still want to look your best, we've got some tips to help you get ready in the morning when you only have a few minutes to spare. Who knows, these tips may even buy you enough time to grab a cup of coffee before your start your day.
Beauty hacks for the woman on-the-go
Wake up with waves- When you only have a few minutes to dash out the door, trying to figure out what to do with wet hair isn't exactly a fun option. Save yourself some stress in the AM by washing your hair the night before. Apply your styling products, and part your hair. Divide your hair into two sections and twist your hair into two buns (think princess Leia for this one). When you wake up in the morning, simply comb your hair gently to reveal your soft waves, sans the morning hassle.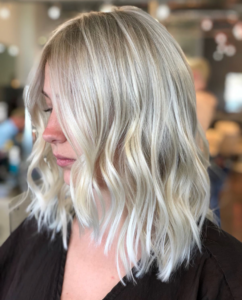 Revive your hair with dry shampoo- Did you forget to wash your hair on a day that a pony is simply not acceptable? Don't fret, dry shampoo has got your back. This wash-in-a-can will hit refresh on your tresses while pumping up the volume. Just remember to apply dry shampoo at the roots of your hair and work the product into your hair, just like you would do with regular shampoo.
Pro tip: Dry shampoo absorbs the oil in your hair and can sometimes leave your hair lacking luster.  If this is the case for you, add a few drops of a dry oil to your ends to dial up the shine in your hair.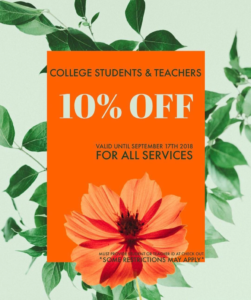 Use skin care products that multi-task- Time is of the essence on mornings that you hit snooze one too many times. It's natural to want to cut corners with your beauty routine if it means getting a few extra minutes of sleep. The secret to getting the best of both worlds is using multi-tasking skin care products that nourish your skin while giving you a head start on your makeup routine. For example, a tinted moisturizer can provide moisture, sun protection, and complexion correcting benefits all in one easy step.
Pro tip: Apply your skin care products before you do your hair. By the time you finish with your strands, your skin care products will have time to absorb into your skin before you apply your makeup.
Focus on framing your features when applying makeup- When you only have a matter of minutes to put your face on in the morning, start your makeup routine with the most important part of your canvas— your eyes. This is the area of the face that people notice most and can quickly be made up in a few minutes. Just apply a few coats of mascara to your lashes, and fill your brows if needed. For most women, this is enough to give a bright-eyed look. If you feel that you need a little boost to look peppier in the AM add an under eye brightening product to your routine. Finish off your express makeup look by evening out your skin tone with a tinted moisturizer, and bring a pop of color to your face by applying blush and a lip color. No one will even know that you ran out the door without your first cup of coffee.
Speed up your manicure dry time– There's nothing worse than realizing you desperately need a mani just minutes before you have to be at an important meeting. The only thing that tops that is figuring out how to get your nails to dry quickly without smudging in the process. Sure a quick drying nail polish would do the trick, but what's a girl to do when she's out of options? Expose your nails to a quick blast of cold! You can do this by dipping your fingers into ice water after polishing your nail, or putting your hands in the freezer for a minute. The cold temperatures will speed up your dry time to make sure you're not late to your appointment so that you can walk in with perfectly polished nails.
Do you have any beauty hacks you'd like to share with us? Comment below to share your insider secrets with us.