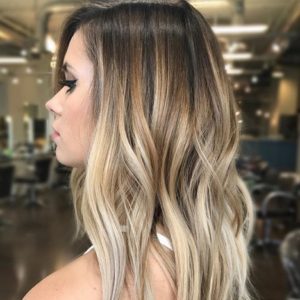 Great hair happens when a few key factors are combined, one of those being styling tools. We're sure you've noticed that when you come to Salon Sora in Boca Raton, FL our hair stylists are equipped with a slew of styling tools. All of these gadgets are part of the mix of creating a hairstyle that you love long after you leave the salon chair. It might seem like your stylist uses a lot of tools to style your hair, but we've narrowed down the list to help you maintain your hairstyle at home.
Here's a list of the essential tools that everyone should have at home to have perfectly styled strands between appointments:
Blow dryer- A good blow dryer is important to have on hand regardless of your hair length. Short haired gals can use the blower to quickly dry hair, while long-haired ladies can use it to smooth strands while drying. Gentlemen, we didn't forget about you. You can use the blower to dry hair and achieve hairstyles such as the popular pompadour. Want a quick tutorial? Our hair stylists in Boca Raton, FL are more than happy to help!
All blow dryers are not created the same, and that's why our team of talented hair stylists at Salon Sora love the Twin Turbo 3800 watt blow dryer. This blow dryer is powerful but has a low noise level. It has a ceramic element that helps to speed up the drying process while minimizing heat damage to the hair.
Diffuser- If you don't have curls, you can skip this one. If you do have curls, then don't you dare skip this one. A diffuser is an attachment that goes on your blow dryer. It looks a little strange, but don't be afraid of it because a diffuser is a curly haired gal's BFF. This tool will help reduce frizz while lifting your curls, creating defined curls with plenty of bounce.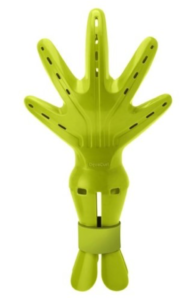 The DevaFuser Diffuser is a universal diffuser, meaning it will fit any blow dryer. It is only one of many diffusers that you can use to coif your curls and help tame your mane!
Curling Iron- A curling iron should be a staple in your styling tool squad, especially if you're embracing the beachy waves trend. We really like the Hot Tools curling irons and recommend them to all of our clients. These curling irons are affordable and work great! One of the best features that the Hot Tools Curling irons have is that they have an adjustable heat setting. This is critical to maintaining the integrity of your hair. Keep in mind, the finer your hair, the lower you should keep your heat setting. If you're not sure about the thickness of your hair, opt for lower heat seating.
Flat Iron- A good flat iron can create pin straight hair on various hair textures. It's another one of the tools on the essentials list, but it comes with a few precautions to keep in mind. We've all heard the horror stories of people who have fried their hair with a straightener. The key to protecting your hair while straightening it is getting a tool with adjustable heat settings. We recommend the Croc Black Titanium 1" flat iron for this reason. It has adjustable heat settings and an auto shut-off feature, so you don't find yourself worrying about the flat iron when you've left your house.

Sleep Styler- If you love the look of curls, but hate the amount of time it takes to smooth and curl your hair, then you need to check out The Sleep Styler. These "rollers" are a modern take on your grandmother's rollers. They are made of a super absorbent towel fabric and memory foam, so they comfortably dry and style your hair while you sleep. It may take a few times to get the hang of how to use the Sleep Styler, but practice makes perfect. When putting on the foam rods, we suggest rolling the hair that frames your face away from the face. On the back of your head, you can rotate the direction of the curls. If need some extra pointers, local beauty Youtuber, Angela Cruz, has several videos to help you out. Our hair stylists in Boca Raton, FL would also be more than happy to show you a few tips.
Round Brush- Our Boca Raton clients love having their hair blown out at Salon Sora and one of the most popular questions that we get is how they can recreate the look at home. We believe in giving our clients all of the tips they need to achieve beautiful hair daily and one of the top things we tell clients is the importance of having a round brush when blowing out their hair. A round brush helps to dry hair while creating volume. Volume is the key to big, bouncy hair. We really like the Bio Iconic Square Round Brush. It gives amazing volume while smoothing down hair.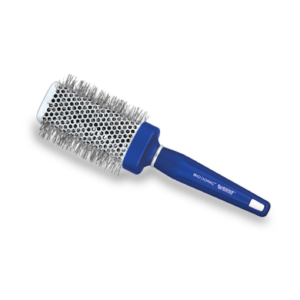 Boar Bristle Brush = Shine. Everyone wants more shine and there's no tool that creates shine the way that a boar bristle brush does. The close bristles of this brush grip the hair to create tension, which in turn creates shine. Boar bristle brushes are pretty easy to find, but we recommend the Creative Professionals Boar Bristle brushes. They have a few different styles, all which provide impeccable results. We carry an extensive assortment of brushes at Salon Sora and your stylist would be happy to assist you in choosing the correct one for your hair and style.
We know this is a long list and it may feel a little overwhelming reading through it. If you're not sure what tools you should have for your hair type or style, make sure to ask your stylist the next time you visit Salon Sora. Not sure how to use one of the tools? Ask us during your next appointment and we'd be happy to teach you.
What styling tool do you use most? Did you discover a new tool in this article? Let us know by commenting below!