7 Summer Beauty Trends You Need To Know About
The temperature is starting to sizzle in South Florida and although we may still be weeks away from the official start of summer, we've been seeing some of the season's best trends popping up all around Boca Raton. We love being part of such a fashion-forward community and find a tremendous amount of inspiration from our clients, as well as from the catwalks of New York Fashion Week. We've combined all of our fashionable influences and industry knowledge to bring you a guide on some of the best beauty trends for summer 2017 and how you can achieve them with help from Salon Sora, the best hair salon in Boca Raton, FL.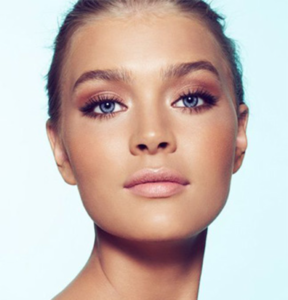 Peach everything- When it comes to makeup, everything is "just peachy" right now. From pastel peach washed lids, to lips, and cheeks, we can't get enough of the sherbet shade. One of our favorite makeup products to embrace this trend is the Peach Palette by Too Faced. This palette has a good selection of peachy tones, as well as neutrals in finishes that vary from shimmery to matte.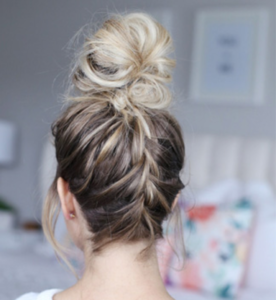 Top knot 2.0- An effortless top knot is just what you need to beat the heat in Boca Raton. Elevate your look this season by adding a bandana or bow to your knot. If you really want to have some fun, French braid the back half of your hair before creating your knot? Not sure how to braid? Schedule an appointment at our hair salon in Boca Raton, FL and have one of our Salon Sora stylists help you achieve the look.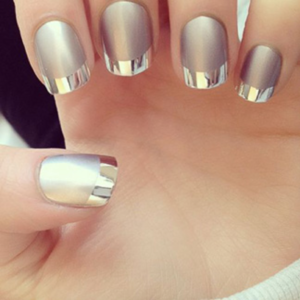 Metallic manis– Metallic nails are trending this season and it's a look that has become popular in Boca Raton. Our clients have left our nail salon in Boca Raton with full on metallic nails, as well as with gentle metallic touches. Next time you come in for a manicure, talk to your manicurist about how you can incorporate a metallic hue into your nail design.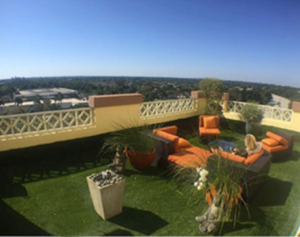 Sun-kissed skin- It's easy to pick up a healthy glow in South Florida, especially if you've ever spent time on our newly remodeled Terrance. For those that prefer a sun-free alternative, get the look by dusting some bronzer on your cheek, jawline, and forehead.
Get your glow on- Highlighter is a must-have in your makeup bag right now. With this trend being so popular, the market is filled with options. Most people opt for a powder highlighter, but a liquid highlighter is also a great option for those who have dry skin. We recommend applying highlighter on your cheekbones, down the bridge of your nose, Cupid's bow, brow bone and in the inner corners of your eyes. This will give you a radiant and youthful appearance. For a subtle glow, add a few drops of liquid highlighter to your foundation to achieve a lit from within look.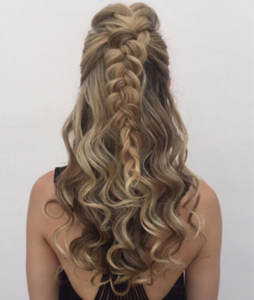 Guess who's back? Half and half hairstyles- Yep, the half up half down looks are back. Whether you opt for a top knot or a pony, you'll fit right in this season.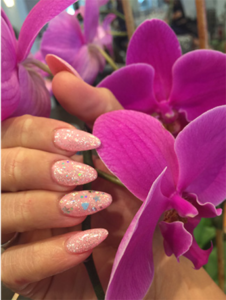 Blush nails- If you haven't heard, blush is the new neutral. This color, also known as millennial pink has been popping up everywhere. We really like blush as a nail polish color because it is versatile and compliments all skin tones. For a modern twist on a French manicure, ask your manicurist at our nail salon in Boca Raton to use blush instead of white during your next manicure.
Are you looking for more beauty inspiration for summer 2017? Check out our Instagram to see what's trending at Salon Sora! Ready to embrace a trend right now? Call us at (561) 338-7597 to schedule your appointment with one of our talented stylist.