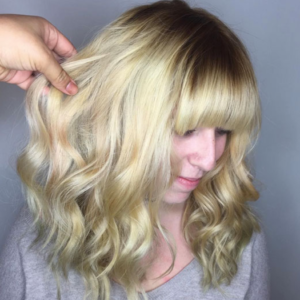 There's no better feeling than leaving the salon with a fresh color job, but what do you do once you get home? It's critical that you take certain measures at home between your color sessions to keep your color vibrant, while maintaining the integrity of your hair.  We've put together a few tips to help our clients maintain the longevity of their color while at home. By following these simple steps, your hair color in Boca Raton, FL will be richer and more vibrant between your visits at Salon Sora.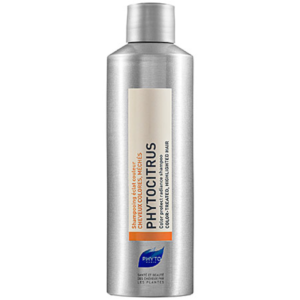 Lockdown Your Color- The first few days after a color treatment are the most critical days in preserving your fresh new hair color in Boca Raton FL. Avoid washing your hair for the first 2-3 days and after that, make sure that you use products to protect the color. At Salon Sora we suggest that all of our color clients use the Phytocitrus Color Protect Radiance shampoo and conditioner to seal the cuticle and maintain the life of your color. Keeping in mind this product should only be used the first two weeks following your color appointment.
Using products such as these are a great first step to preserving the pigment in your hair while giving your strands a beautiful radiance.
Only Use Color-Safe Products– Certain chemicals in hair products can cause your color to fade prematurely. All of the products that you use at home should be sulfate-free and formulated for color treated hair to keep color from bleeding or fading between touch ups.
Opt for Cool Water- Do you ever wonder why your Salon Sora stylist uses lukewarm water when rinsing your hair color in Boca Raton, FL? That's because hot water opens the surface of the hair allowing the color to escape. By using cool or lukewarm water, the surface opens minimally, maintaining your color longer. This is also why conditioning after shampooing is so critical. Shampoo by its nature of having a higher ph level is designed to slightly raise the cuticle on the hair strand so it can release built up dirt and leftover product. Conditioners are designed with a lower ph level to shut the cuticle back down to prevent color from fading. It's surprising how many women do not use conditioner because it makes their hair "flat". At Salon Sora we recommend to those clients that they at least condition their mid-shaft and ends.
Extend The Time Between Washes- Color treated hair should only be washed a few times per week at most. To keep your hair fresh in-between washes, use a dry shampoo designed for color treated hair. When using dry shampoo, spray the product into your hair and massage your hair as if you were washing your hair. This will distribute the product evenly through your hair and will diminish the appearance of the powdery product. Davines Hair Refresher and Goldwells' Dual Senses Ultra Volume Dry Shampoo are two amazing products that will leave your hair feeling and smelling as if it were just washed and conditioned.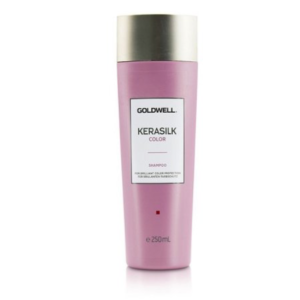 Replenish Your Hair– Color treated hair is more porous, so it needs to be nourished to appear and feel healthy. We suggest using the Kerasilk Shampoo and conditioner by Goldwell. This product line includes two key ingredients to keep your hair color in Boca Raton, FL strong and beautiful: keratin and lightweight silk. Together these ingredients keep strands manageable and smooth.
Give Your Stands Some Extra TLC- To keep your hair strong and shiny, use a deep conditioner or hair masque once a week. It's one of the best treats you can give your hair. Try applying your mask and then pulling it back into a slick pony or putting it up as you go about your day. Your hair will thank you, trust us!
Reduce Your Use of Heating tools- Remember how we said that hot water opens the surface of the hair allowing the color molecule to escape? Well, the same goes when using styling tools. We're not telling you to break up with your blow dryer or curling iron, but if you have color treated hair, you may want to cut down on your heat styling. Try allowing your hair to air dry before you start your blow dry regimen or perhaps you could use heat-free curling options such as Velcro rollers on days that you don't need your hair to be as sleekly styled.
Protect Your Hair from Environmental Damage- UV rays. Pollution. Saltwater. Chlorine from swimming pools. All of these natural and artificial chemicals can dry out your hair and cause fading. As a beauty salon in Boca Raton, FL we know that our clients love to spend time having some fun in the sun, but It's important that you protect your hair when you are outdoors. Avoid damage from UV rays by protecting your hair with a hat, scarf, or sunscreen designed for hair. Also, make sure that you avoid wetting your hair while swimming in the ocean or in a pool. If you decide to go for a dip, rinse your strands as soon as you get out of the water to prevent any further fading.
There are also many products on the market that you can apply to your hair BEFORE you get wet that will block the harmful effects of chlorine or saltwater from affecting your tresses. Products such as Phyto Plage by Phytologie of Paris or Protective Moisturizing Sun Oil by Davines are two that come to mind.
At Salon Sora we take your color seriously from the moment you enter our salon to the moment you return for your next appointment. It is with great pride that we offer some of the finest products on the market for hair care and home maintenance. And as so many of our clients know we offer a very competitive retail program to anyone that cares to try our shampoos and conditioners. Because lets be honest, if your hair only looks great the day you leave the salon it's a reflection on us….