Pumpkin spice everything has returned and you know what that means? Fall is in full effect! With the change in the season comes a change in the world of fashion and beauty. There are a lot of trends making their way from the catwalk to the mainstream, but we've sifted through all of the looks that came down the runway and picked the trends that we feel our Boca Raton, FL salon clients would appreciate the most. We know our clients are fashion-forward and vibrant, and the trends we are highlighting are perfect for you!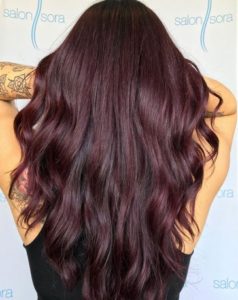 Short Cuts– If you've ever dreamed of chopping off your long locks for something short and sweet—now is the time. The Fashion Week runways were filled with haircuts that range from blunt chin-length styles to romantic pixie cuts. Not sure what would work for you? Schedule a consultation with one of our experts and he/she will be able to help you pick a style that works with your face shape and hair texture.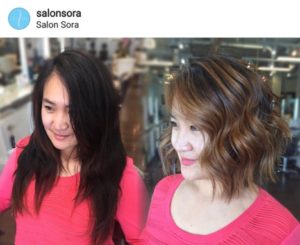 Vivid hair– For the last few years, the unicorn hair (or mermaid hair) trend has been going strong. It seems like everywhere you look there is someone with vivid colored hair brightening the day. This trend is one of our favorites at our Boca Raton, FL salon because it allows our stylists to have tons of creative freedom. Thinking about popping some color? There are many ways to do this. You can opt for a whole head of pink (or any color for that matter) or subtle pops of color (think rose gold or mauve) in specific sections of your hair.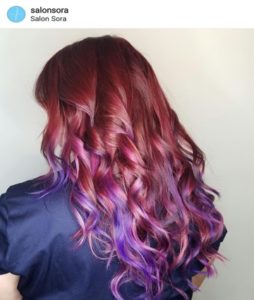 Tousled waves– We love beachy waves at Salon Sora, so we're excited to see this trend  continue into the fall. This look can be achieved at home by using styling products and a curling wand. If you don't feel like fussing with your hair, you can schedule a blowout and one of our stylists will help you get the look while you relax and browse through a magazine.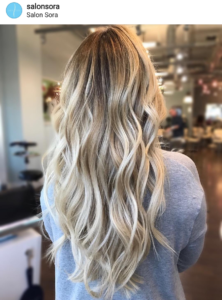 Vampy lipstick– As soon as PSL season rolls in, so do the vampy lip colors. Deep reds, browns, and greige (the result of combining gray and beige together) will continue to trend this fall. To change things up this fall experiment with different lipstick textures. We know that matte lipstick has been a staple, but don't forget about the other options that are available such as metallic lipsticks and lip stains.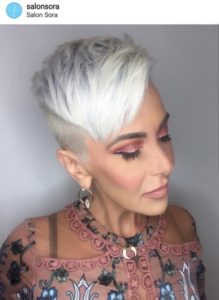 Natural Makeup- Lips may be making a statement this season, but as for the rest of your makeup look it's all about keeping it simple. The world of fashion is striding towards inclusivity and embracing natural beauty. This season keep your makeup look clean and minimal with light-coverage foundation and taupe lids. To add a subtle pop of color, opt for a peachy blush or eyeshadow.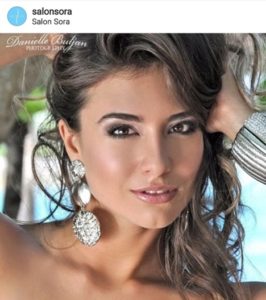 Avant-garde nails– When it comes to nail trends, this season's hottest look isn't for the mani minimalist. In fact, it's everything but minimal. The nails that graced the runways were bold and individual works of art. Think prints, texture, sparkles, and mini works of art on all 10 fingers. Now we know that real life isn't a runway, so there are ways to make these looks more wearable for the everyday woman. Stay on trend this season by trying on some custom nail art at Salon Sora.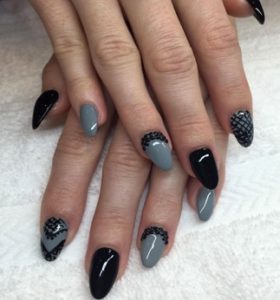 Which fall beauty trend are you planning to try this season? Do you need a little help figuring it out? Give our Boca Raton, FL salon a call and one of our stylists can help you achieve your fall beauty goals. Call us at (561) 338-7597 to schedule your appointment.