There are certain hair products that are complete game changers. Dry shampoo is one of them. It's the perfect product for those with busy lifestyles that want to refresh their tresses between washes (think after the gym or on hectic mornings), to add an instant boost of fullness to your hair cut in Boca Raton FL. Since using dry shampoo extends the need to wash your hair, it's also an excellent option for individuals with color treated hair.
As much as our clients at Salon Sora swoon over their dry shampoo, we find that many of them have a lot of questions on how to use the product properly. Our knowledgeable team of stylists at Salon Sora have listened to all of the questions and today we are answering them so you can master dry shampoo once and for all.
How to properly use dry shampoo 
Do:
– Use dry shampoo between washes. You can even use it on clean, dry hair to achieve a lived-in look to spice up your new hair cut in Boca Raton FL.
– Use dry shampoo to build volume in all hair types.
– Spray dry shampoo 6-8 inches from the roots of your hair and on the crown of your scalp.
– Do massage dry shampoo into your hair to work the product into your hair for maximum oil absorption.
– Allow the product to perform its magic by allowing it sit on your strands for a few minutes before styling.
Don't: 
– Use dry shampoo as a replacement to regular washes with shampoo and conditioner.
– Use dry shampoo on hair that is wet or damp. The product is designed to be used on hair that is completely free of moisture.
– Spray dry shampoo on the ends of your hair. The ingredient in dry shampoo absorb oil and applying dry shampoo to your hair can make your hair appear dry and lusterless.
Now that you know the how-to of using dry shampoo, we want to make sure you are using the right dry shampoo for your hair type and specific needs.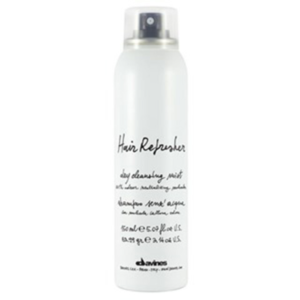 Davines Hair Refresher Dry Shampoo
Who's it for: All hair types
Why we love it: This is one of our favorites at Salon Sora because it has a light, fresh scent that refreshes your hair cut while adding tons of volume.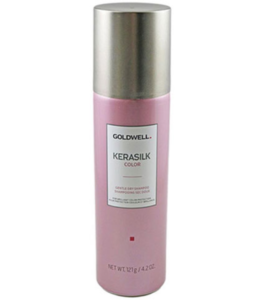 Goldwell Kerasilk Color Dry Shampoo
Who's it for: Color-treated hair
Why we love it: This dry shampoo has a gentle formula to preserve the brilliance of color treated hair. It also leaves no white residue, perfect for our clients with darker hair colors.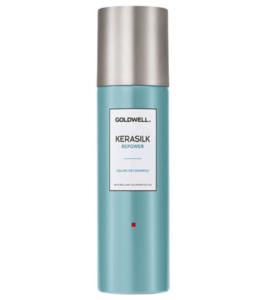 Goldwell Kerasilk Repower Volume Dry Shampoo
Who's it for: fine, limp hair
Why we love it: When it comes to building volume, this is magic in a can. Not only does this dry shampoo refresh strands, it also adds a mega dose of long-lasting volume. If that wasn't enough, the formula has Keratin and Tamanu Oil to keep hair moisturized, silky, and with intense shine.
Do you have any questions on how to use dry shampoo for your hair cut in Boca Raton FL? Let us know by commenting below. Don't forget to also follow us on Instagram to see what's trending at Salon Sora.