[vc_row][vc_column][vc_column_text]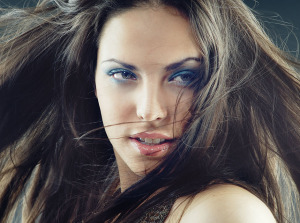 HAIR STYLING TRENDS ARE FLYING, NOW THAT WE ARE GETTING INTO FALL. STYLES FROM STICK-STRAIGHT HAIR TO BOLD BERRY HIGHLIGHTS AND EVERYTHING IN BETWEEN…SO WHILE WE HAVE BEEN NOTICING – WE'VE PICKED A FEW OF OUR FAVES AND LISTED THEM HERE FOR REVIEW.
LONG & LAYERED: SOME OF THE MOST INTERESTING HAIR CUTS ARE 'CREATIONS' BY OUR AMAZING HAIR STYLIST – THAT ARE COMPLETELY CUSTOMIZED TO THE CLIENT. THESE ARE TYPICALLY LONG & LAYERED HAIRDOS, WITH MODERN, THICK CHUNKS OF LAYERS ON MEDIUM TO LONG LENGTH STYLES. NOT SURE WHAT 'CUT' THAT IS, BUT YOU KNOW YOU LOVE IT? IT'S PROBABLY LONG & LAYERED.
CHUNKY BOB: WE HATE HOT IRONS, BUT LOVE SOME ROUND BRUSH AND A GOOD BLOW-OUT. IT'S AMAZING HOW 'CHUNKY' AND BIG A CHIN-LENGTH BOB CAN BE, ADD SOME SWING AND MOVEMENT WITH THE ROUND BRUSH, AND IT'LL GIVE YOUR FACE LIFT AND VIBRANCY.
FLUFFY PIXIE: ALL PIXIES ARE NOT CREATED EQUAL. FACE FRAMING LAYERS AND SIDE SWEEPING BANGS GIVE AN EFFECT OF MOVEMENT, WHILE MAINTAINING A 'COMPOSED AND SOPHISTICATED' STYLE THAT IS UNPARALLELED. IT'S FEMININE AND ROMANTIC AND FLATTERS ALL FACE SHAPES.[/vc_column_text][/vc_column][/vc_row]