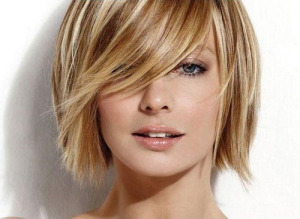 This holiday season you can rest assure we'll be busy lobbing and bobbing with haircuts that are sizzling hot throughout the rest of 2016. By the same token, our stylist's scissors have all been sharpened to give you a look that will 'wow' friends and family all the way to the New Year.
Without delay, we've noticed that many of the cuts and colors have sustained across the fashion magazines. In fact, mermaid color is one style that has continued to evolve regardless of age. Women in their 60's plus are sporting the pastels added to their locks of platinum and gray. For older ladies, this is a terrific way to bring back your youth that will leave your grandkids thinking you're super cool! We've got just the right pink or lavender to add some sparkle to your updo or any cut.
As long as time has gone by the bob cut seems to have found itself a favorite past time. This cut is excellent for people looking to transition from long to shorter without drastically changing. On the flip side, bobs can be alternative cuts for wanting a change without too much commitment. This hairstyle is super easy for growing out. These reasons could be why the popularity of the haircut has never really left.
By the same token, the Lob is a newer version of the Bob with longer layers and this holiday season many people are trying variations of the long-tasseled look with a nice thick bang. As a matter of fact, bangs can be managed very easily and with long beachy layers, they can give you a whole new appearance. Nonetheless, try out a wispy or blunt bang that will turn heads during your holiday shopping in Boca Raton.
Super long, super straight and super-duper beautiful are what you call classic cuts. For those of you who want to keep your hair long remember a good hair treatment like keratin or one of our other straighteners can clean up those flyways. The smoother, the better to give your hair the youthful and healthy appeal.
In the same fashion these styles are closing out the 2016 year, we recommend working closely with your hairdresser for any of your styling needs. Don't forget to book your appointment's early as the salon is busy this time of year.
We'll see you soon!