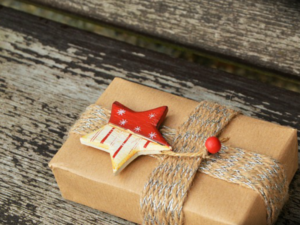 As part of the tradition, gift giving during the holidays continues to be on the forefront of everyone's mind. Not only is finding the right gift valuable, but the reason or message behind the gift is also equally essential. (that is if you want the person to continue speaking with you) We at Salon Sora believe this week's blog will help those in search of foolproof gifts that will make you look like a skilled gift giver of sorts…. Read on!
Everyone likes to be pampered, and there're no two ways around it. Finding gifts that make a person feel special should be your utopia. Whether you give someone a gift certificate for a soothing massage or a detoxifying facial, your directive should entail wrapping the gift with intricate packaging or use a surprise element like tying a gift card to the end of a bouquet of beautiful balloons. The point is not to hand a gift card to someone and think they'll get the same experience. Go the extra mile with ribbons and bows, and they'll cherish the memory forever.
Next, contemplate things you can do together, such as booking a mani-pedi. Ladies, don't think your man will frown upon this terrific gift either. People are becoming more in-tune with their feminine side and having you next to them while the manicurist gives them a fantastic foot massage may just be the flame needed to light your fire. (Just saying).
Now you understand the element of surprise and pampering; we'll talk about encouragement. Giving someone inspiration to do something that person has always dreamed of, not only encourages them but, maybe they didn't have the courage says wonders about you. For instance, if your mom or sister has always wanted to cut her hair short but was afraid, why not book them an appointment with an experienced stylist to give them their makeover. Furthermore, encouraging someone to do something that will change their appearance, may also change their entire outlook on life.
If your spouse or significant other isn't looking forward to the company party or a family event, give them an early gift of getting hair and makeup done before your event. Let them know it's an early present because you want them to shine at your celebration. Not too many people will turn you down for that one, rest assured.
Lastly, it is equally important to give yourself a gift of self-appreciation. Treat yourself to any one of our services as a way of saying, "Good Job" whether that's for planning another first work party or finishing your shopping early. Either way, the holidays are a time to show people around them how meaningful they are and we've got a clever souvenir that's ideal for anyone on your list. Until then, best of luck during your quest for gift giving.
We'd like to remind everyone to book your appointments early. Happy Holidays!