Everything is BOO-tiful!
Fall is one of our favorite times of the year at Salon Sora in Boca Raton, FL. We love all of the new trends for the season, but we also enjoy a very special day in October—Halloween! Did you know that Halloween in only a few weeks away? Do you already have a costume in mind? If not, put that PSL latte down and start thinking about what you're going to dress up as for one of the best days of the year. It's one of the only times of the year that you can enhance your natural person or take on a completely different alter ego. And for us, it means that we get to use all of our creative noggin to achieve the perfect hair and makeup for your costume.
Ready to get inspired for Halloween? Our makeup team in Boca Raton, FL put together a handful of our favorite looks from glitzy and glamorous, to ghoulish and gory. Scroll down to see a round up of some of our favorite looks from Instagram!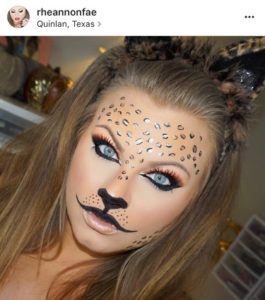 Cheetah Girl- If glamorous with a touch of sultry is what you're looking for this Halloween, then look no further. This cheetah makeup look is a fun and easy to make into a costume for Halloween. Just pop on some cat ears and a cute dress and you're ready to go. It's perfect for a girl's night, an impromptu costume, or to wear to work on Halloween.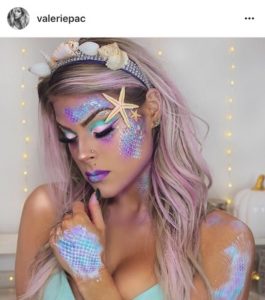 Mystical Mermaid- We've always been fascinated by mermaids and in the last few years, pop culture just can't get enough of them. At Salon Sora, we can't get enough of this beautiful mermaid makeup look. The artist created this look using a cool color palette of shades of green, teal, and purple. You can easily take inspiration from this look to create the mermaid makeup look of your dreams.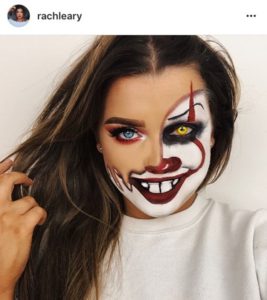 "Pennywise" Evil Clown- There are those that like to look pretty for Halloween and those who want to scare. This Pennywise makeup look perfectly mixes the best of both worlds.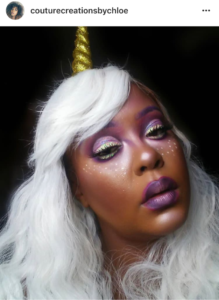 Out of this World Unicorn- Love unicorns? Become one! The best thing about being a unicorn for Halloween is that you can create a look that reflects your inner unicorn. Make it as colorful as you want, and just remember—you can never have too much glitter or color with this look!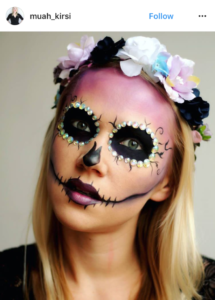 Day of the Dead Sugar Skull- We love the simplicity of this sugar skull makeup look. What we love even more is how easy it is to turn this into a costume. All you need to do is dig up your flower crown from Coachella and throw on a lacy black dress. Done!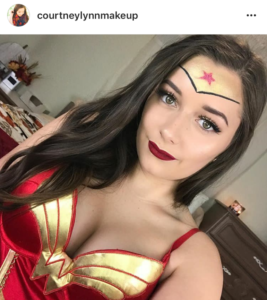 Wonder Woman- Nothing says girl power like dressing up as Wonder Woman for Halloween. Since she hit the big screen earlier this year, we've been crushing on this costume idea. The makeup look for Wonder Woman is all about enhancing your natural beauty and topping it off with a red lip. It's a great costume idea if you're not a fan of having a face full of makeup on Halloween.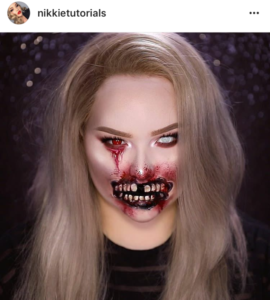 Zombie- Dawn of the Dead. Resident Evil. The Walking Dead. All of these movies and shows have helped to make a zombie lover out of us all. As we've learned from watching these movies and shows, zombies come in all forms. We particularly like this zombie makeup look because it balances beauty and gore quite well.
Do you know what you're going to be this Halloween? If you need help bringing your costume to life, let our makeup team at Salon Sora in Boca Raton, FL help you. The hair and makeup portion of your costume is just as important as the outfit. Our seasoned team of stylists and makeup artists is here to help you be the star of the Halloween party this year. To schedule a consultation, please give us a call at (561) 338-7597 to schedule your appointment to meet your Halloween dream team.