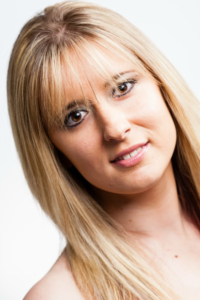 It seems that almost any of the hair stylists we've spoken with are all leaning toward three dazzling looks for January 2017. Blunt, Blonde, and Bobbed hair is sweeping fashion magazines globally, and while these are not for everyone, they can certainly freshen up your New Year with a whole new way to be daring. Here are the reasons why.
Let's talk about blunt bangs and cuts. If you're not ready for a long-term commitment such as taking your long locks and going rogue with a pixie cut, then we've got just the solution. Try out a Salon Sora Blunt Bang or Blunt cut that allows you to have a slightly different look but allows you to keep some length which is a much easier transition than going from long to short. A word of caution for blunt bangs. These will grow out, but not everyone likes them. Consult with your stylist for the best solution and ask for their honest opinion. Our hair salon stylists in Boca Raton, FL, want you to be happy long after you leave the salon so they can assist you in finding just the right cut, color, etc., that you can manage and maintain.
Now that we've covered the bluntness let's talk about the blondness. Today's blonde isn't just about bleached hair. There are several different shades of blonde from golden blondes to platinum and every hue or tone in between. While not everyone can pull off a blonde color, most can with the right shades and highlights. Let your new year be met with stunning highlights that frame the face. Or you can pop some champagne while discussing your decision to go silver and purple. Don't be afraid of becoming a blonde bombshell; we hear its quite fun and a super alluring color for one seven!
What about Bob? Not the movie, the hair style!! Bobs are never out, there are just a few modifications to wearing them. The lob is seemingly phasing out with more of an even cut all away around. No longer layers draping down the front with a shorter back. The year 2017 is bringing in more balance with the styles that are seen on the runway and in magazines such as Elle.
No matter what the look is you're trying to achieve, our stylists at our hair salon in Boca Raton, FL, are here to help. We've got just the right shade, cut, and design that you'll love all year round.
Give us a call to book your next appointment. Salon Sora hugs for you!