Guide to Sexy Haircuts
No matter what your age, you're still human and you want to be considered sexy.  We all do.  Like fine wine, we want to get better with age. One of the things that makes us feel sexy is our hair. I would guess to say that many of my colleagues and friends would attest that their hair can make or break their day.  If you're thinking about a super ultra-sexy haircut, then this is the ultimate guide for you. 
Fall 2015 is kicking off the hottest looks for hair styles.  Short Pixies and Medium Bobs are the craze happening across the nation.  They are timeless styles and can easily be worn by women of all ages.  The face shapes for Pixie Cuts varies.  Let's take a peek at what face shapes go well with this cut.
Short textured Pixie Cuts are cute on heart shaped, round and long shaped faces.  But, use caution with the front and the bangs.  The longer the face the higher the bangs or front of the cut can go.  Round shaped faces tend to look better with a longer bang, preferably over the eyebrow. Heart shaped faces are beautifully framed with a fringe look.  Short cuts are easy to manage and care for and require little to no maintenance. With the right outfit, earrings and makeup you'll be super model material with this smoking hot look!
Go Sexy or Go….To Salon Sora!
Ask a man to pick what type of girl he likes and he's more than likely going to point to the "hottie" with the super sexy hair.  Medium to long cuts can make you look delicious with layers, layers, layers!  Keep it messy with a minimum of product, and make sure that you keep it healthy.  The uneven textured bob is taking off by leaps and bounds.  Women of varying age are making this cut one of the year's most flirtatious styles.
There is nothing more seductive than a woman with that sensuous come –hither stare.  Nothing except the look of long, flowing locks dripping down a woman's shoulders.  Long layers can spice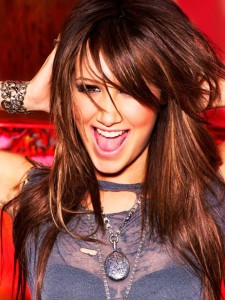 up your life when you remember to choose the right layered look for you.  Too many layers could mean unruly looking tresses, and not enough layers can allow for cowlicks to be unmanageable and more prominent. Your stylist will be able to guide you.
Straight or curly, long hair is a gorgeous feature on most women. Many women opt to do a slight bang with shorter layers on the top and longer layers on the bottom.  This gives your hair fullness.  Women with thinner hair can benefit from bangs giving a poutier look.
Many of the men I've talked to have explained to me that they just love it when a woman isn't overdone but has long sexy, soft and beautiful hair. I once heard a man telling a woman "There's nothing sexier than a woman with her hair pulled back in a ponytail."  Long hair lends itself to a ton of options and can look great on almost any woman.  Just keep in mind that it's more attractive on women with long necks and can cause some people to look heavier.  Ask your stylist to give you guidance here, too.
It's All about The Attitude!
Long hair, short hair, no matter the style, by keeping the "I'm beautiful inside and out" attitude, you'll knock em' dead all day and night!   Because there's nothing sexier than a positive attitude.
Visit Salon Sora Today