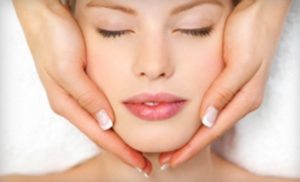 There are many factors that play a role in having skin that is healthy and radiant. Drinking plenty of water, eating a balanced diet, getting adequate sleep, and implementing a skincare routine are all important factors, but there's more to it. Regular facials are a key piece in the equation. While facials may be viewed as a way to pamper yourself, the benefits are far from being just skin deep. In fact, it's a beneficial experience from head-to-toe. So keep reading and see if a Salon Sora facial in Boca Raton, FL is something you might like to try…
Reducing the signs of aging- Let's face it, no one wants to grow older, but it's part of life. Luckily, there are ways to delay the aging process and the signs that come with it, such as wrinkles and hyperpigmentation. One of the best ways to maintain the youthful appearance of your face is by getting a regular facial.
After a careful evaluation of your skin, our aesthetician will develop a custom facial based on the condition of your skin and any issues that may be specific to you. She will then combine hand-picked organic skincare products to cleanse, exfoliate, and moisturize your skin. These steps will remove dead skin from the epidermis (top layer of your skin) while penetrating deep into your dermis to increase healthy cell turnover. In addition to these essential steps, our aesthetician may suggest added treatments to address individual skin concerns such as wrinkles, dark spots, and acne.
Skincare treatments may include:
Sun, pollution, time, and other damaging elements can really wreak havoc on your skin creating lines, acne, age spots, wrinkles or even uneven pigmentation. Microdermabrasion is one of the first steps in combating these aggressors. Using a very fine spray of microcrystals this treatment removes dead skin and reveals the younger, more youthful skin below. This will encourage the production of newer skin with more collagen and elastin thereby giving you a more "plump" and "dewy" appearance.
Microdermabrasion is not the "be all end all" of facial treatments. It is meant for people with fine lines, rosacea, clogged pores, uneven pigmentation, and in some cases even acne, to name a few
Moisture, moisture, moisture!! It's what all skin needs more of and one way to get it is with a hydrafacial. This multipurpose facial combines exfoliation, deep cleansing, extractions, and antioxidant protection all in one!
Unlike  microdermabrasion, hydrafacials are a much "softer" approach to healthy looking skin. Instead of using microcrystals hydrafacials employ a medical grade serum which helps to loosen dead skin while simultaneously vacuuming it off with a gentle suction. This helps reduce or even eliminate the redness that can occur during deep facials and microdermabrasion.
Hyaluronic acid with microdermabrasion;
Hyaluronic acid is something our skin loses as we age which makes it appear dry and wrinkled. This miracle acid is known for its water retention properties. And as we stated earlier, moisture is one thing our skin really needs, especially when we are in the sun as often as we are in Boca Raton, FL. The fact that Hyaluronic acid can hold up to 1000ml of water for each gram of HA gives this one ingredient a very special place in your skincare routine. You can see why using this simultaneously with microdermabrasion would be great for your skin! This is definitely one ingredient to look for in all your skin cream formulas.
Glowing skin- One of the main reasons that our clients come in for a monthly facial is because they love how their skin looks and feels after their treatment. Your facial in Boca Raton, FL includes a facial massage from our seasoned estheticians. While this feels great, the real benefit is that it increases circulation and lymphatic drainage. Paired with high-quality organic skincare products, this will increase product absorption and oxygen production. The results are a radiant glow, no highlighter required!
To maintain this radiant appearance, we recommend that you schedule a facial every month. It may seem too frequent, but the average person experiences cell turnover ever 28-30 days. During that time period, the inner layers of your skin work their way up to the surface and cause dead skin to build up. A facial removes the dead skin cells to reveal new, smoother and softer skin.
Stress reduction- Are you in need of some R&R? Getting a facial at Salon Sora is one of the best ways to treat yourself. Our signature facial includes a shoulder, hand, and foot massage in the 1 ½ hour treatment. Massage therapy, combined with aromatherapy and soothing sounds are the perfect formula to reduce stress levels and unwind.
Are you ready to book your signature Salon Sora facial? We offer 20% off your first facial if you are a new client and also offer specials when you purchase a facial package. To schedule a custom facial with our seasoned aesthetician Linda Creta, please call her directly at (561) 414-0031 to schedule your appointment.