A gorgeous set of locks is a treasure when you learn to manage those natural curls.  It's not hard to 'shake what your momma gave you' when you find the right solutions for your hair. Every curl is having its perfect place on the top of your head and in this blog we'll be sharing some smoking hot tips, that will make you feel blessed, instead of cursed with your spirals and waves! Ready, Set, Read on!
When you live in a place such as Boca Raton, it's oftentimes difficult to keep your hair from becoming unruly. With the heat, humidity and sun's harmful UV rays it seems almost impossible to find the right solution for curly hair. First, you'll need to determine your curl profile.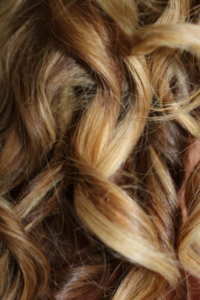 Are your curls, soft ringlets or are you suffering with frizzy, uncontrollable hair? Depending on your hair texture you'll need to decide what look you are trying to achieve and what your hair does organically.
Some people will argue that washing hair with homeopathic products such as beer or apple cider will help. We've heard that people use honey, avocado, Aloe Vera and eggs make hair more manageable. If you've used these household items before and feel they're working for you, then don't fix what's not broke. However, here are a few other solutions.
People needing help with curly hair should consider their shampoo and conditioner first and foremost. Shampoos that contain a lot of alcohol and other drying chemicals isn't the best. Try using Goldwell's line specifically formulated for people with curls such as Kerasilk which is made with natural ingredients like wheat bran and silk proteins. This line was formulated for dry, processed hair and is a great product for those with messy tresses. Another product you might want to keep in your bag is Goldwell's TameFrizz line. These products help eliminate frizz without leaving hair oily, and weighted down.
Goldwell has a way to define your curls when you're looking to show off your vibrissa of swirls. Goldwell's signature products such as CurlUp supports curls and elasticity, restores hydration to the shaft and hair follicles and gives your curls a bounce to be proud of.
If your curls have turned into more frizz, then consider a moisturizing hair care line like Goldwell's MoistRepair. These products were constructed to replace moisture in damaged hair. Hair that's seen too much heat and chemical can start to break off after a while. Be sure to ask your stylist for recommendations.  
Don't forget, one of the easiest ways to control your curls will be with the right haircut. Learning to manage your hair and finding the right way to wear those incredible curls will be much easier than to wish you had straight hair. When visiting Salon Sora, we'll help you unravel the mystery behind YOUR locks and not someone else's. Contact us today, for a curly consultation!